Những điểm nổi bật của Wadax Atlantis TRANSPORT:
Atlantis Transport is based on a custom optical engine: Wadax THOR 1.3. Milled around a solid metal alloy of a specific formulation and combined with a complex selection of materials to guarantee performance, isolation and damping. Its unique power supply design, mechanical stability, clocking topology, interfacing, .. all align to provide the most musical and accurate optical readout digital audio mechanism ever developed.
Outputs are provided for interconnect with any DAC (RCA SPDIF, XLR AES-EBU), or the Wadax Link can be used for the best and most accurate possible digital audio link. Wadax Link is intended to be used with Atlantis DAC only.
>>Xem thêm: Wadax Atlantis SERVER, Wadax Atlantis DAC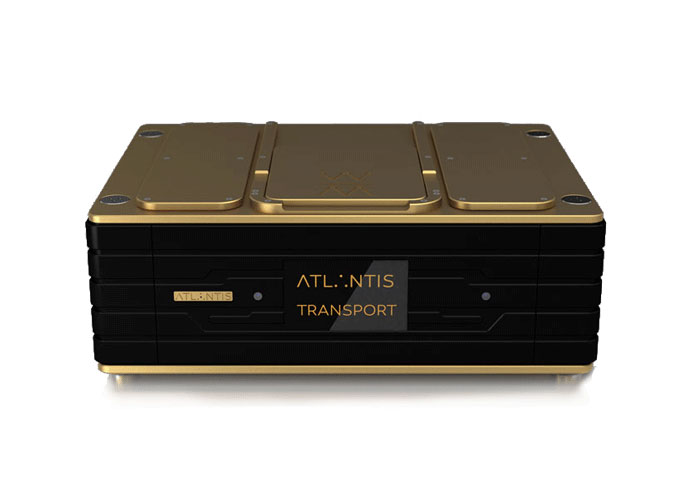 01. THOR OPTICAL MECHANISM
To have a full control of data readout, a proprietary optical mechanism have been designed. It's name is Thor and its the most elaborate and sophisticated optical pick-up mechanism ever designed. Thor was developed in over 15 months of intensive R&D, involving state-of-the-art FEA (Finite Element Analysis) simulation techniques. FEA can predict the multi-disciplinary behavior and minimize sensitivity to vibrations, electromagnetic emissions, mechanical stability and how they interact between each other. FEA is usually applied in the most sophisticated industrial designs, like airplane wings, Formula 1 cars, etc.
Some of the advantages are:
1. Predictable mechanical influence from the environment to the delicate optical pickup. Optical pickup should be immune from mechanical vibration.
2. Mechanical vibrations: In a CD or SACD, rotation speed is constantly changing. This generates a collateral effect. Vibrations needs to be routed away from the pickup as quickly as possible and damped in their way out. This optimisation solution is done by FEA.
3. Induced static charge build-up: A CD is made of policarbonate (plastics). It stores static charge transferred to it. When you play a CD, the static charge starts to spin too. Lenz's Law states that any charge in motion creates a electromagnetic wave. This wave radiates right on top of the optical block to the electrical photodiode. The use of FEA minimises this effect by re-routing such unwanted induced currents away from the critical areas by design.


02. UNIQUE MOTORIZED LOADING
Atlantis Transport is the only top loading optical reader ever to incorporate a motorized vertical disc loader and facilitate disc manipulation. The moving block has 35mm of vertical displacement that runs its way in 2.5 seconds. 2 custom motors integrated into the Thor mechanism provide the mechanical engine for this.
03. NATIVE SACD AND NATIVE PCM PLAYBACK
Atlantis Transport reads the native content of the disc being played and delivers an unaltered bit-accurate audio stream. Regardless of the media type used.
In the case of SACD, to enjoy the pure, bit-perfect, native DSD stream of an SACD, an Atlantis DAC is required. For this, a custom Wadax Link connection is required (dual Ethernet cable) and the encrypted DSD stream is sent through it.


04.POWER SUPPLY: THE ADVANCE TOPOLOGY OF ATLANTIS DAC POWER SUPPLY IS FULLY EMPLOYED IN ATLANTIS TRANSPORT.
The power supply of Atlantis Transport has a key importance in final results. Two proprietary transformers designed specifically for the Transport is the entry door to a very special power supply design. Following the research done for the Atlantis DAC power supply, inherits its key concept of contant AC line monitoring to optimize power transfer and minimize noise at the output of the power supply.


05. CUSTOM PCB
Atlantis Transport is an extremely sophisticated player composed of 10 Wadax circuit boards, 5 motors, 2 large custom transformers, a proprietary optical mechanism, a super advanced software that manages all subsystems in the unit plus some unique features not found elsewhere in the industry.
>>Tham khảo: sản phẩm hi-end, sản phẩm hi-fi, dây dẫn cable
06. ADVANCED FEATURES
A powerful processor manages all subsystems in Atlantis Transport and handles all different sensors mounted in the chassis. As a result of this resources, a set of advanced features have been developped to achieve the best possible out of an optical disc replay.
6.1. Vibration monitor
Vibration effects are very important in playback results. The impact of cones, racks, floor, etc is long known to influence final results. To find the best tuning possible of all these external elements that a user may have in his system, Atlantis Transport can show vibration level and some other vibration induced parameters, so user can tweak his setup to minimize these undesirable effects.

6.2. SACD RIP
SACD RIP for qualified advanced users interested in research and the utmost finetuning, Atlantis system provides a unique SACD RIP feature for all kinds of optical media used. Ripping is done to a pendrive inserted at the back of the Transport. This feature is intended for research purposes and it is not available as standard. A special service code must be entered to enable this unique functionality.
6.3. Inclinometer
As with vibrations, the correct X and Y levelling plays an important role in final results. Atlantis Transport offers a 2-axis inclinometer to fine tune the levelling of the player.

6.4. Upgradeable
Atlantis Transport is a modular product ready to accept all new features and functionalities. Software, boards, mechanical elements... everything has been contemplated to allow such a unique product to remain State-of-the-Art over time.


07. THE WADAX CLOUD: MYWADAX.COM
Wadax has developped its own cloud where all users can log in and update their Atlantis units to the latest versions, as well as some other advanced features.
All Atlantis products must remain connected to the Internet during playback. This is the only way to provide the top quality servicing expected from a reference grade product like the Atlantis series. Servicing, updates, IP remote control, etc.


08. UNIVERSAL
As in all Atlantis products, the Transport can be fully integrated into any existing setup of any other brand. Industry standard RCA SPDIF and AES-EBU outputs are provided.


09. CHASSIS DESIGN
Atlantis Chassis design has required a further step of research as a result of the high-speed rotation of discs and resultant induced vibrations. FEA helped in this field and it was all merged with Ochoa y Diaz Llanos industrial design work, as has also been the case for the rest of the line.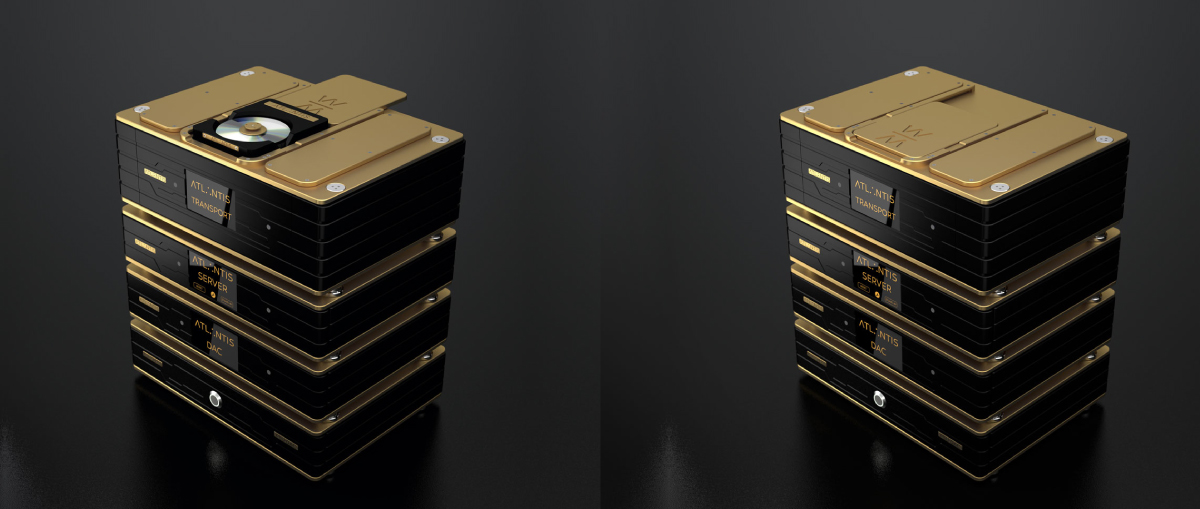 Sản phẩm khác