Loudspeaker Cable
- Type: KLC-ES-1a
- Minimum length: 1.5 m
- Standard length: 2 m
- Options: Also available as Bi-wire
Enigma Signature: Loudspeaker Cable
The Enigma Signature Loudspeaker cable is the upper-end loudspeaker cable based on a huge number of various diameter pure silver-gold conductors and is terminated with special high quality pure silver-gold Kharma spades, realizing a high-quality one-material conductor-termination-circuit. Besides the conductors are equipped with the Kharma Advanced Core Treatment 1.0 (ACT-1.0) and the Kharma Proprietary Insulation 1.0 (KPI-1.0).

In addition a massive vibration isolating tubing reduces the vibrations to a minimum before reaching the pure silver-gold conductors. Furthermore the conductors are placed behind ultra effective shielding to protect the signal from unwanted external electromagnetic interference.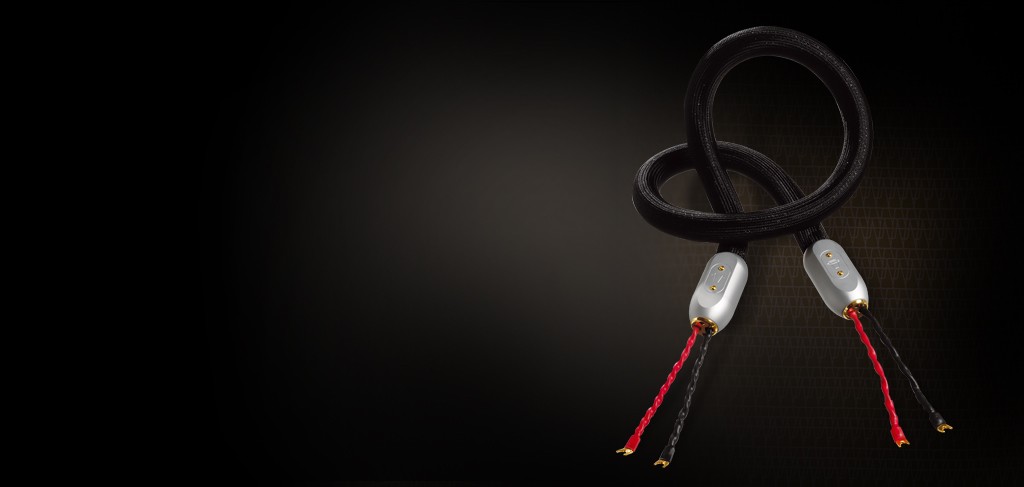 All this leads to a crystal clear and very powerful cable, with extreme revelation of the smallest detail, infinite resolution, enormous dynamics, sweetness, air and a very realistic and transparent, holographic soundstage with an overwhelming musicality.
Features
| | |
| --- | --- |
| Type: | KLC-ES-1a |
| Minimum length: | 1.5 m |
| Standard length: | 2 m |
| Options: | Also available as Bi-wire |
Sản phẩm khác