mbl 9011 Mono / Stereo
MBL là một thương hiệu nổi tiểng đến từ nước Đức, trong đó có dòng Power Amplifier với rất nhiều các sản phẩm nổi tiếng, giờ đây đã có mặt tại Audio Huylananh và được phân phối khắp thị trường Audio cả nước.
Mono / Stereo Power Amplifier mbl 9011
A technical masterpiece in the service of music. This high-end treat does not boast yet unheard of measurement data; certainly not, it simply outdoes everything that was considered the best up until now.

The circuitry concepts developed by MBL, such as the DPP and IGC technologies, are combined here with a uniquely new circuit board design with ultra-short signal paths. Special low-induction components in the passive area make it possible to exploit the full bandwidth.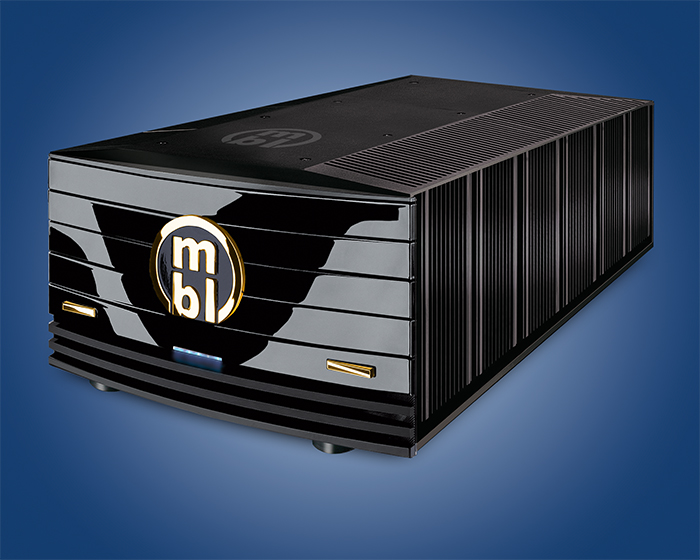 The 9011 is rated at 440W into 8 ohms, 840 into 4 ohms, or 1390 into 2 ohms. Its "Peak Pulse Power" rating is 5000W into 2 ohms. But really, if you own 8 ohm speakers, all that physical heft gets you just 440W—still plenty, but somewhat surprising given the 9011's weight and size: 19" wide by 13" high by 34" deep. If you look at MBL's spec sheet, you might notice that the 9011's maximum output power into 8 ohms is identical to that of MBL's Reference 9007 amp. Into 4 and 2 ohms, however, the differences become obvious between the 9007's single 400VA transformer, four 3300µF capacitors, and 12 output transistors and the 9011's three 400VA transformers, eleven 3300µF capacitors, and 24 output transistors.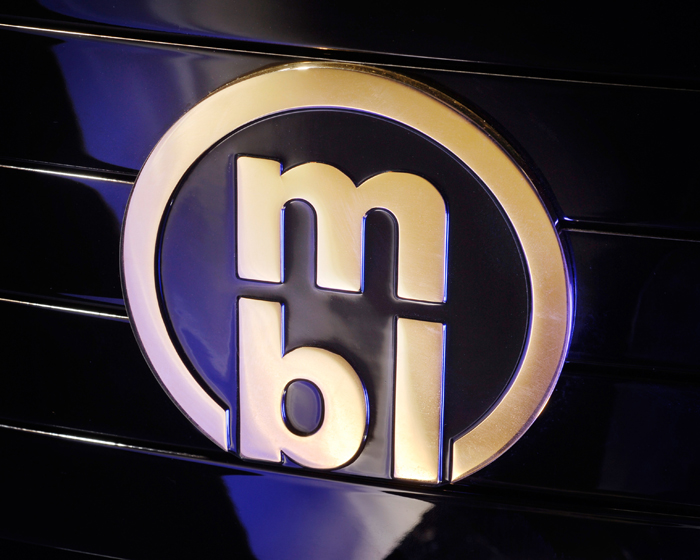 Special technical features:
Multi-layer PCB with heavy CU planes in the output section

Layout in Ground-plane and Eye-of-an-needle technique

Low-induction MPC resistors and MHz-type RSH capacitors

Super-fast ring-emitter transistors in X-crossed array

Regulated power supply for the Class-A drive electronics

and a few secrets that we would rather keep to ourselves.
The 9011 is capable of delivering three times the long-term power output and twice the short-term current delivery compared to the 9007 and that becomes important when you ask an amp to deliver power into a complex real world load, rather than into a simple constant-impedance test bench load. Of course, brute-force power isn't everything. The 9011's peak current output is 50 amps compared with the 9007's 30 amps, which is a significant increase.
The 9011's frequency response is claimed to be DC–200kHz! Its distortion is rated as an impressive <0.001% at 50W into 4 ohms at 1kHz. The signal/noise ratio of 118dB, A-weighted is also impressive.
Thanks to the uncompromising, balanced mono design, it was possible to eliminate virtually all sources of interference. Two complete power amplifiers inside the mbl 9011 keep the speaker under absolute control at all times. The input, a single balanced connector on the back, is connected in a purist direct way to the input difference amplifier using twisted 6N copper wiring.

As far as the sound is concerned, we wouldnt dare attempt to describe or classify it; after all, perfection is difficult to put into words.
SPECIFICATIONS
Peak Pulse Power

5.000 / 2.400 W (2 )

Rated Power

1.390 / 330 W (2 )

840 / 210 W (4 )

440 / 130 W (8 )

Output Voltage max

100 / 50 V peak

Output Current max

50 A peak

S/N ratio unweighted

114 / 113 dB

S/N ratio A-weighted

118 / 123 dB

Frequency Response

DC - 200 / 320 kHz

Distortion

<0.001%, 4 , 1kHz, 50W

Input Impedance

20 k , XLR (Mono)

10 k , RCA (Stereo)

Damping Factor

300 @ 1 kHz (4 )

Power Consumption

1. on

20 VA (Stand-by)

100 VA (Idle Mode)

600 VA max (4 , Mono)

2. on

1.200 VA max (4 , Mono)

3. on

1.500 VA max (4 , Mono)

2.600 VA max (2 , Mono)

Line Voltage

(factory set)

220 - 240 Vac, 50/60 Hz

220 - 240 Vac, 50/60 Hz

Dimensions (WxHxD)

480 x 320 x 910 mm

19 x 13 x 36"

Weight

90 kg, 198 lbs