mbl Radialstrahler 101 X-treme
MBL là một thương hiệu tới từ Đức. Được phát triển hơn 30 năm, sản phẩm của MBL đạt được rất nhiều các giải thưởng lớn trên toàn thế giới, được hàng ngàn người yêu quý. MBL đã có mặt trên 40 quốc gia và vùng lãnh thổ. Giờ đây, MBL đã tới Việt Nam và được phân phối bởi Audio Huylananh.
Radialstrahler mbl 101 X-treme
A loudspeaker in which we have taken conservation of energy to its ultimate consequence: all bass, middle and high tone units are fully coordinated with one another and function on an axis of 180 degrees. This means that all impacting forces are neutralised and the system can function in perfect ease. All loudspeaker volume levels are active and thus do away with those energy-wasting post-impulse oscillations that afflict conventional loudspeakers and the air they contain. The two subwoofer towers can be actively fitted to the room to avoid erasement and ensure transmission of the full music signal. Experience the pure energy of the music – just as though you were present at the original performance. This loudspeaker system is tangible proof of our highest claim – that we build legends.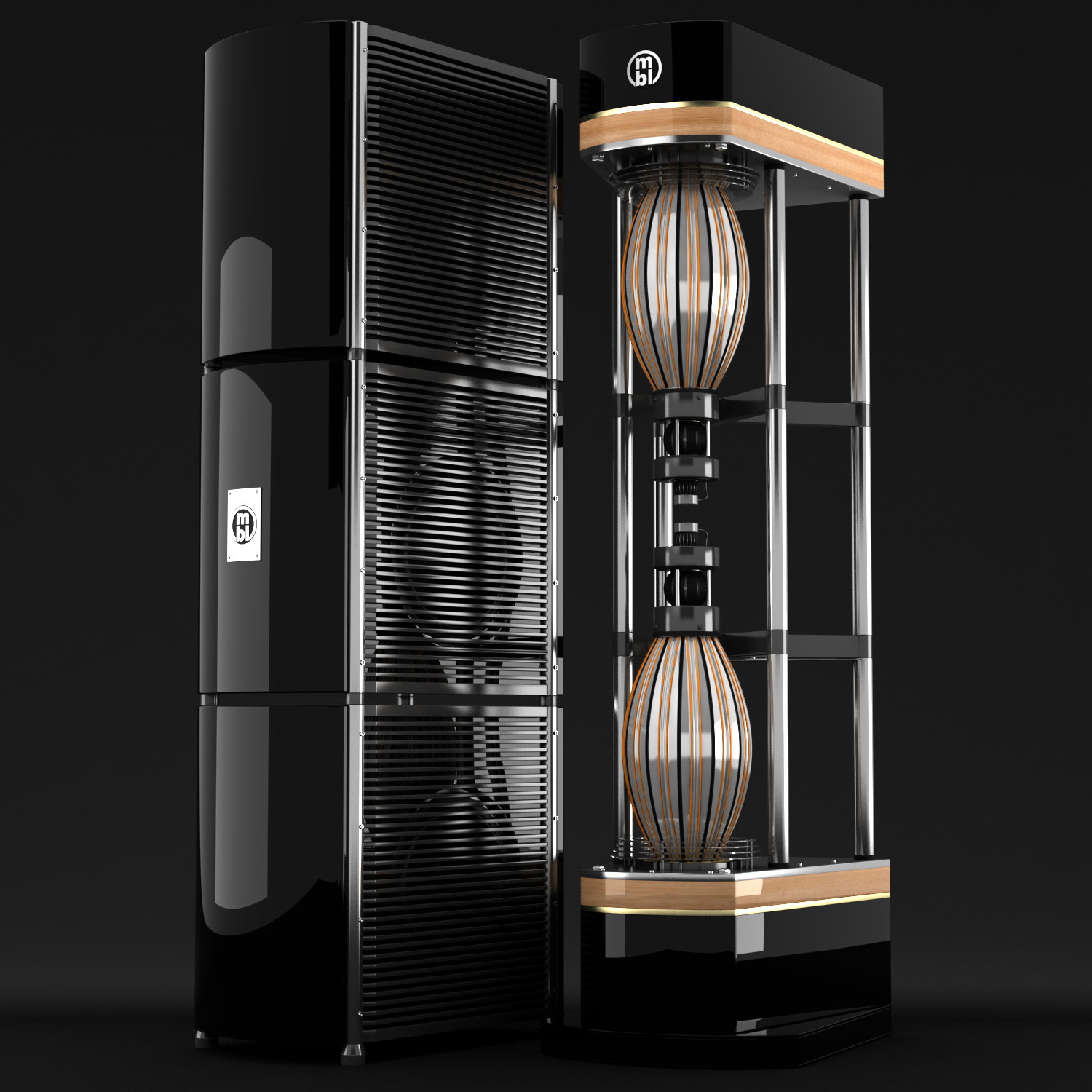 The mbl Flagship, the embodiment of thirty years of research and development. Unquestionably our most ambitious effort to date, each hand finished X-treme is a thing to behold, a sculptural device that benefits for classic Germany attention to detail, and obsession with perfection. This World-class loudspeaker uses three pulsating spheres (for bass, midrange, and high frequencies) as a starting point, MBL's engineers and craftspeople employed carbon fiber, aluminum, steel, acrylic, and wood to create this massive four-tower speaker system.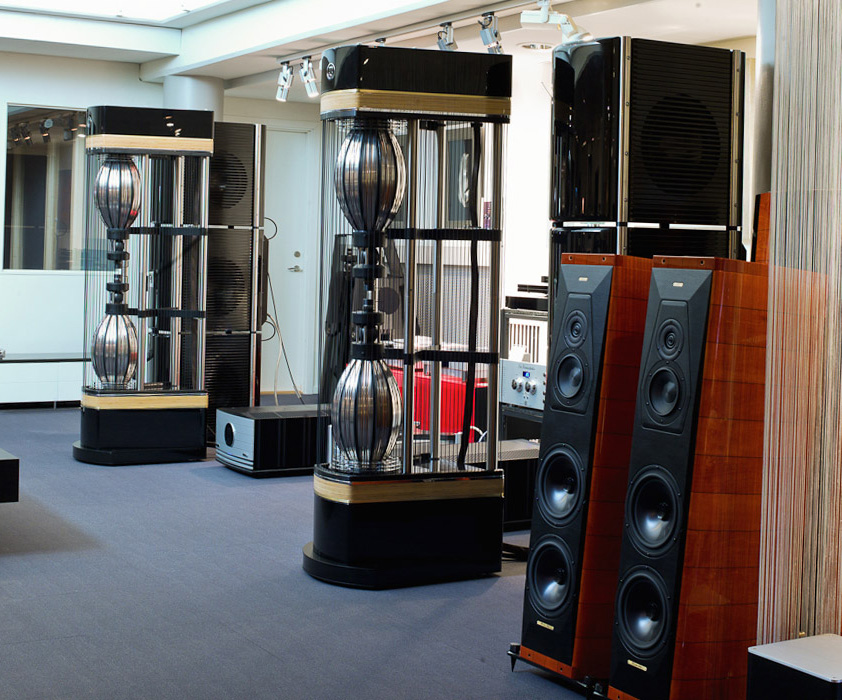 Every disc is a concert ticket to a live performance
Four tower speaker- omni directional, 1.5 tons of Luxury

Mirror-imaged Radialstrahler bass, midrange & tweeter array

Massive standard alone bass tower includes internal balanced amplifier

The main tower holds a pair of mirror-imaged omnidirectional Radialstrahler driver arrays, supported by an armature of acrylic, steel, and wood, while the lacquered woofer columns house a quartet each of proprietary 12-inch bass drivers.
The entire array weighs in at 3600 pounds, and each 101 X-Treme requires 90 days to fabricate and calibrate, and a undergoes a series of rigorous tests before final release.


But reading about the 101X-Treme Reference System is one thing. Experiencing it is something else again. When it comes to recreating a musical event, any musical event—the 101X-Treme brings home the unbridled power of full symphony orchestra, the visceral wallop of a live rock or hip-hop concert, as well as the intimacy of a jazz trio or the delicacy of a solo flute. To call it extraordinary is an understatement.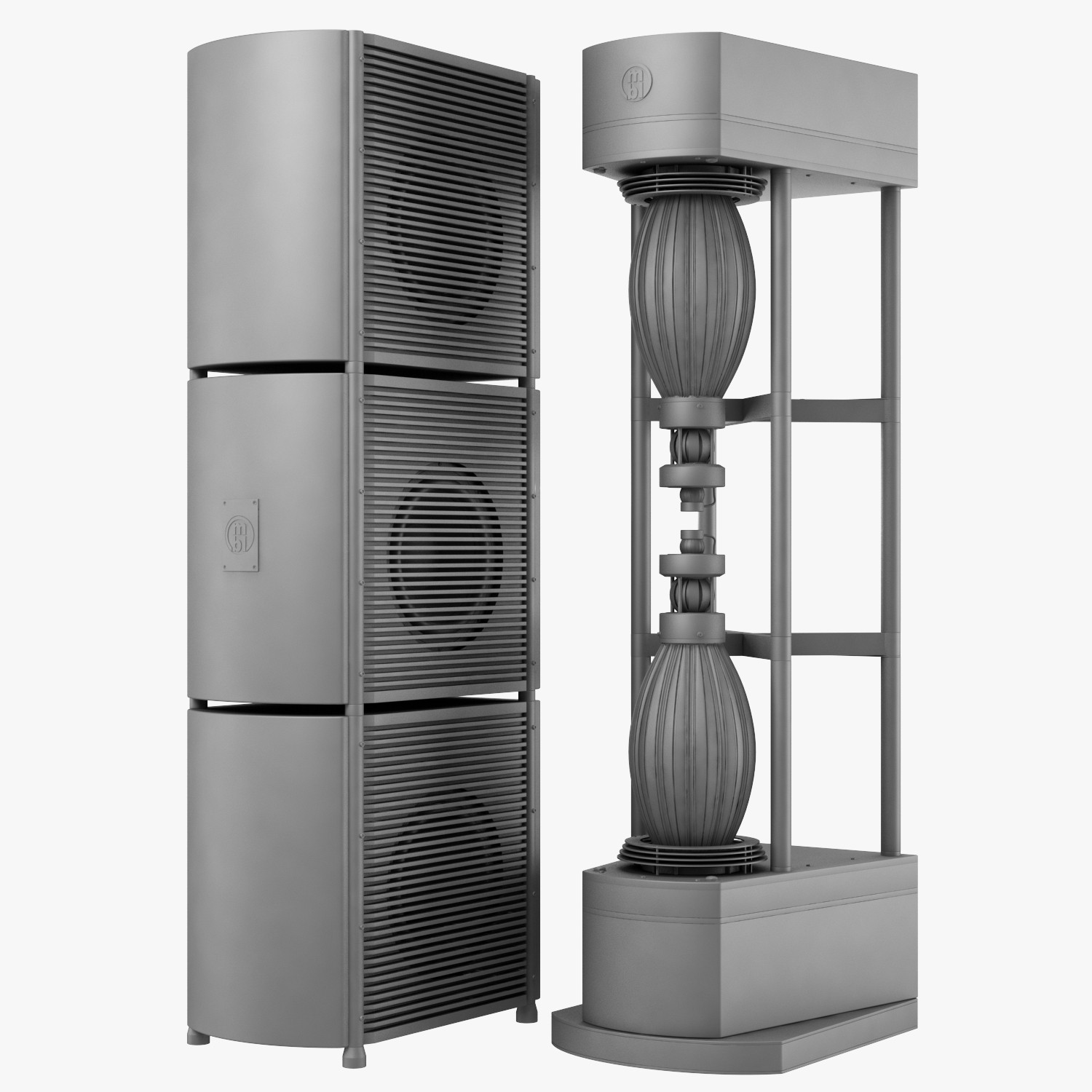 SPECIFICATIONS
Type: Four-way omnidirectional loudspeaker with separate subwoofer towers and ambience tweeter in four chassis
Drivers (per speaker side): Two Radial TT100 woofers, two Radial MT50/E midrange, two HT37/E Radial tweeters, one "ambience" dome tweeter, six 12″ aluminum cone subwoofers
Frequency response: 20Hz-40kHz
Sensitivity: 88dB/2.8V/2pi
SPL: 109dB
Power handling: 500W (continuous), 2200W (peak)
Speaker Dimensions WxHxD (cm): 49.6 x 185 x 64
Speaker Weight: 265 kgs (584 lbs)
Dimensions: WxHxD (cm): 41 x 186 x 67.5
Weight: 226 kgs (498 lbs)
Cabinet design: black, white, individual finishes (face veneer, multi-layer piano lacquer, silk gloss finishes, leather surfaces in many different colors)
Connectivity options for speaker unit: passive, one connection per three-way group
Connectivity options for subwoofer: active (cinch or XLR)
Một số bài viết liên quan: