mbl C31 CD-DAC
MBL là một thương hiệu tới từ Đức. Được phát triển hơn 30 năm, Sản phẩm CD-DAC mbl C31 đã có mặt trên 40 quốc gia và vùng lãnh thổ. Giờ đây, MBL đã tới Việt Nam và được phân phối bởi Audio Huylananh.
CD-DAC mbl C31
The C31 is the CD player, and D / A converter of the Corona family of the German MBL. In addition to a phenomenal CD drive, this player is equipped with an optical, one coaxial and an asynchronous USB input, which also benefit other sources of fluid D / A converter in this player. Via the USB input can be connected to a computer to stream your entire music library ripped.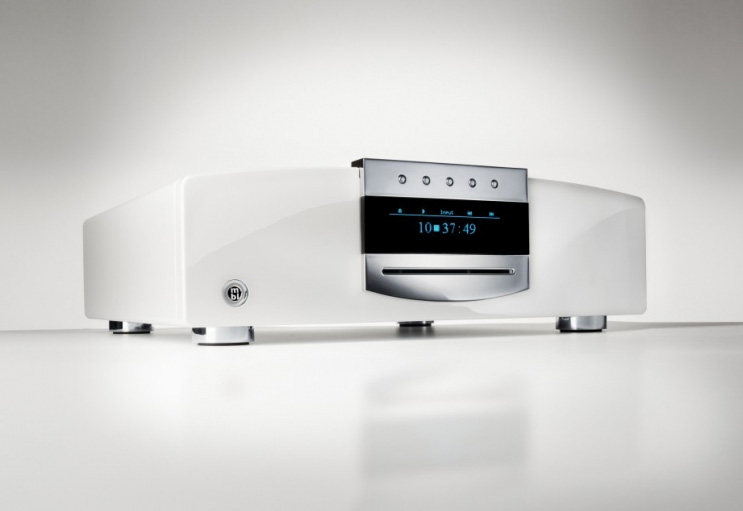 To summarize, the CD31 can just as reasonably be considered a DAC with transport. It's a slot drive loader but has inputs for USB, Toslink and SPDIF with both RCA and XLR outputs. The DAC supports sampling rates up to 24-bit/96kHz resolution, and no higher but MBL's designer Jürgen Reis responds by citing the superior jitter performance of his DAC design, and the psycho-acoustically optimized filtering and the measured timing accuracy that is the equivalent to a 192kHz sampling rate. The output of the USB signal has a very low jitter in part due to MBL's Master Clock Mode which is similar to asynchronous USB. Internally, the digital inputs and outputs employ galvanic isolation between each other and ground to prevent high frequency eddy currents. High precision buffer data reading is provided by the combination of digital frequency synthesizer and nested analogue phase lock loop (PLL).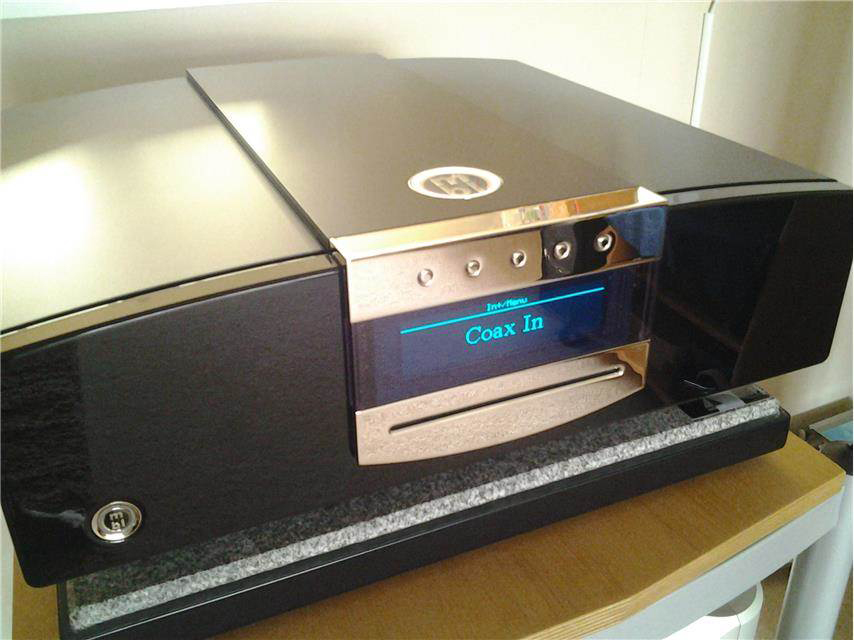 The mbl CD31 reminds me that there is still a whole lot of life left in the 16-bit/44.1kHz compact disc, that all discs (like all vinyl LPs) are not created equal and that it's easy, even lazy to jettison a proven and well-supported format like the compact disc for the latest greatest thing–namely computer audio. Streaming sound quality via USB is no slam-dunk, nor a newly discovered digital panacea. And even many downloads of the highest sampling rates or average recordings and so-so remasterings often offer no sonic advantages to the so-called lower rez versions including 16/44.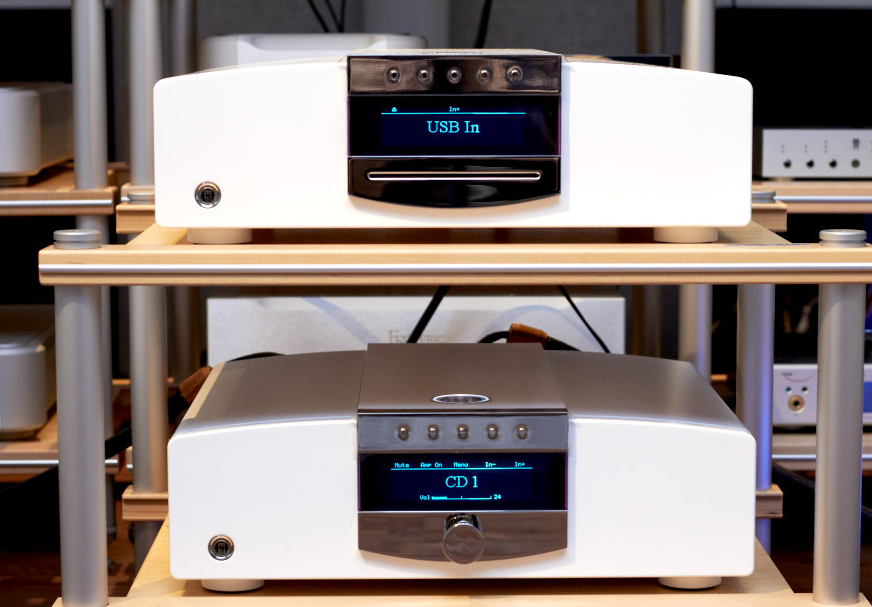 SPECIFICATIONS
Technical data - General
| | |
| --- | --- |
| Weight | 15,5 kg / 34.2 lbs |
| Dimensions (without cables) | W 45,0 cm / D 44,5 cm / H 14,5 cm |
| Dimensions with packaging | W 59,0 cm / D 54,0 cm / H 35,5 cm |
Technical data - Digital Inputs
1 x Toslink

Connection

Snap-In-Type

Wavelength

650 nm

Nominal Input Power

10mW

Working input power range

3mW - 30mW

electrically/galvanically Isolated

optically isolated

1 x S/P-DIF

Connection

RCA

Input Impedance

75 Ohm

Nominal Input-Level

0.5 Vpp

Working Input-Voltage Range

0,2 - 5 Vpp

USB Input

Connection

USB Type B

Sampling Frequency

44.1 kHz, 48 kHz, 88.2 kHz, 96 kHz

Mode

MCMI (Master Clock Mode Interface), Asynchronous USB

electrically/galvanically Isolated

galvanically isolated

Operating System Drivers

Natively supported, without any special driver
Technical data - Digital Outputs
1 x S/P-DIF

Connection

RCA

Output Impedance

75 Ohm

Nominal Output-Level

0.5 Vpp

Electrically/galvanically Isolated

galvanically isolated

Analogue Outputs

Maximum Output Level

Unbalanced RCA Out: 2 V @ 0 dBFS




Balanced XLR Out: 4 V @ 0 dBFS

Output Impedance (RCA / XLR)

100 Ohm / 200 Ohm

Absolute Phase (RCA / XLR)

In-Phase / Pin-2 = In-Phase

Total Harmonic Distortion (THD)

< 0.001% @ 0 dBFS

Signal to Noise Ratio (RCA / XLR)

> 110 dB (A-Weighted) @ 0 dBFS

Channel Separation

> 100 dB @ 1 kHz
Technical data - DAC Section
Resolution

24 Bit

Sampling Frequencies

44.1 kHz, 48 kHz, 88.2 kHz, 96 kHz

D/A Converter Type

Multi-Bit Delta Sigma

Jitter Reduction

Digital/Analog Dual Nested PLL for effective
jitter reduction

Digital Oversampling Filter

Psychoacoustic optimized filter of 4/5
Minimum Phase and 1/5 Linear Phase

Analog Output Filter

Group Delay Optimized Bessel Filter @ > 40 kHz